Getting a Puppy for Christmas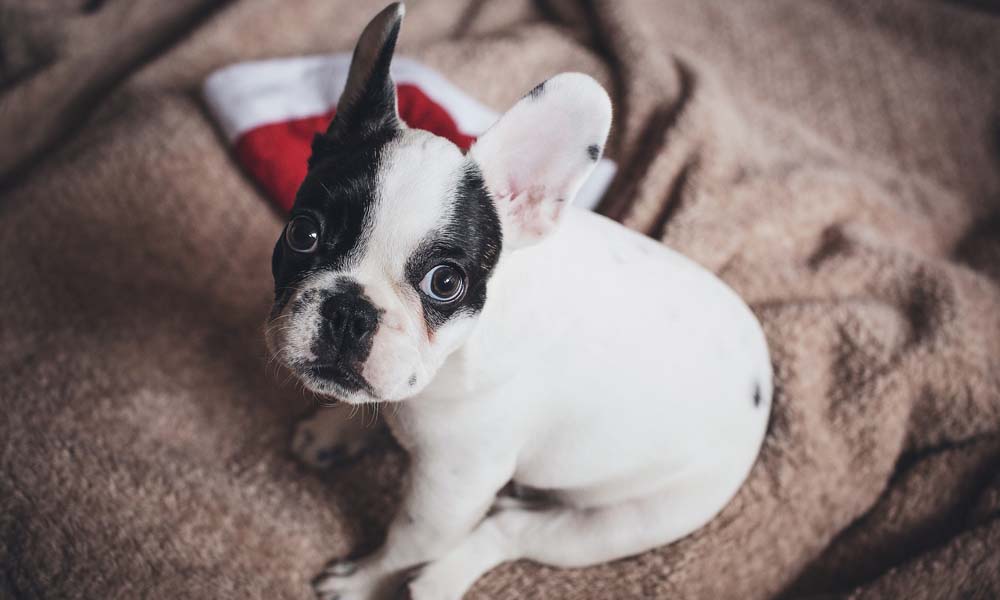 We all know the old adage about getting a dog for Christmas. The lucky new owner of a dog should be equipped with the time and money to love and support that dog for their rest of their life.
If you or the receiver of a new pup is able to provide those things, then owning a dog can be an incredibly positive experience. Studies have show that playing with a dog releases hormones that dampen stress and depression, and that owning a dog is linked to living longer.
Here are some practical things to consider before giving a four-legged gift this Christmas.
Choosing a dog
Dogs come in all shapes, sizes and personalities. Do some research on breed characteristics to find a dog breed that will suit the lifestyle of the owner.
A terrier, for example, will need lots of exercise and play.
A breed from the "toy" group will be small but may have a need that makes them high maintenance, e.g. a pug may have health issues or a Yorkshire terrier will need lots of grooming and exercise.
A gundog, like a Labrador retriever, will be very affectionate and have boundless energy, and a hound will be quite aloof and independent.
It is important that the dog will fit in to its new family's way of living.
Where to find a puppy
Once you know which breed you would like, make sure you are getting a puppy from a reputable place. There are lots of dishonest breeders selling unwell puppies or illegally importing them from abroad.
Ask plenty of questions, and be wary of breeders who aren't asking you as many about how you will care for the puppy.
The Dog's Trust has a useful list of questions to take with you here to ask the breeder.
The puppies should be at least 8 weeks old to leave their mother. It is important to see the puppy interacting well with the mother, and for the mother to be of a good temperament, as those are good indicators that the puppies are hers and she has been looked after well. Visit the puppy's home more than once, and don't feel pressured in to buying a puppy if something doesn't feel right.
The financial cost of owning a dog
There are lots of things to pay for with a new puppy, including insurance, vet bills, food, holiday care and all the things they need like a comfy bed, toys, collar, and lead.
The PDSA have a useful guide to the cost of owning a dog here. They estimate that over a lifetime a dog can cost between £6,500 and £17,000 depending on the breed – which doesn't include the cost of vet bills!
Day to day
Puppies need regular meals, exercise and toilet training, so its essential that someone in their home is able to provide that. It comes back to lifestyle and choosing a breed that fits yours.
If you go away with work a lot or want to take holidays abroad, make sure you know who will be able to look after the dog in your absence.
Training classes
The final aspect to consider is whether you want to invest in some puppy training – and that's where I can help!
Owning a dog doesn't need to be a chore. I can help your puppy learn some good manners and obedience, including house training, walking nicely, basic commands and over excitement.
If you would like to discuss your puppy's needs, please call me on 07821 192 827 for a no obligation chat.